Our steam loco workshop is at the heart of our factory and also contains the designers office, paint shop and chassis builders station.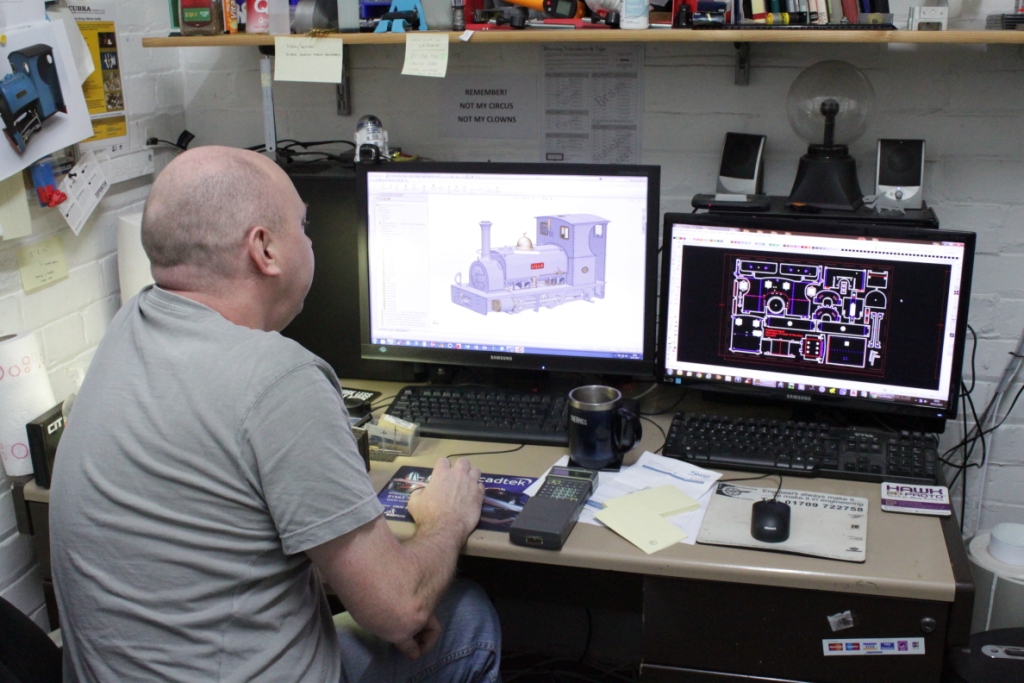 Shown here is the start of every lomomotives journey. Our designers produce a CAD drawing of the locomotive and use this to produce blueprints for brass etchings and lasercuts.
Here we see laser cut frames being assembled ready for painting.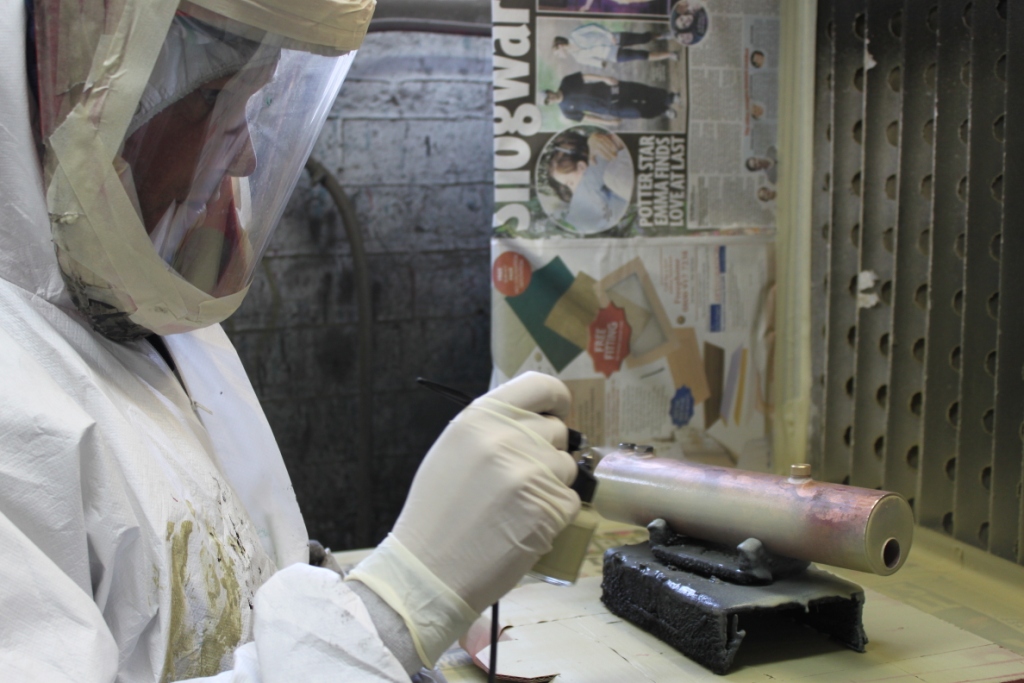 All our components are painted using a two-pack paint system similiar to proucts used in the automotive industry.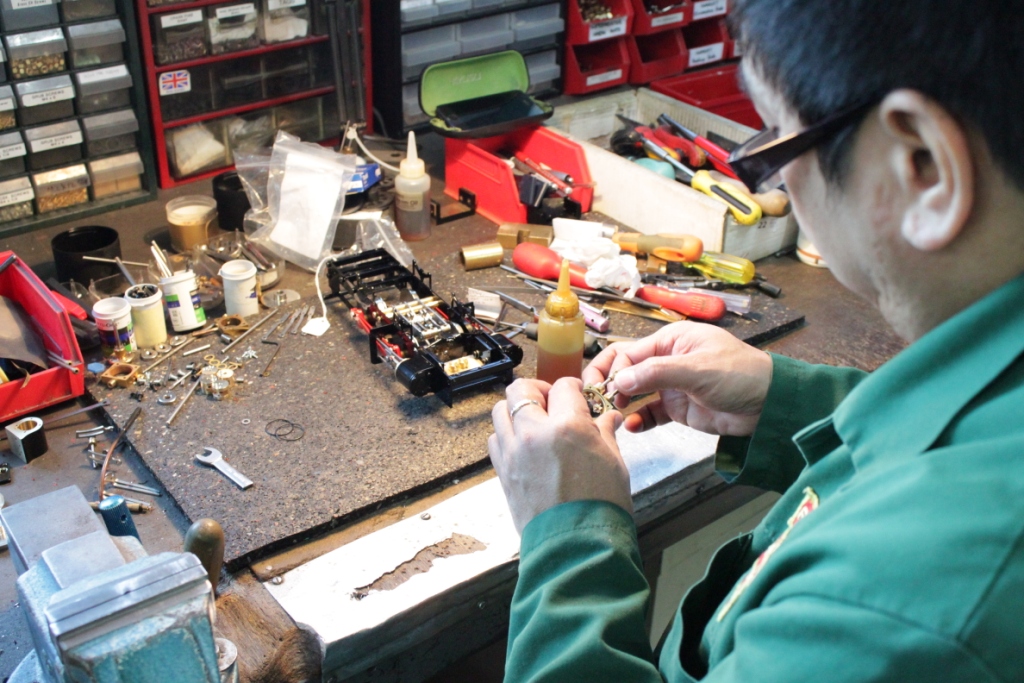 The timing of each chassis valve gear is set carefully by our dedicated chassis man. All chassis are run for 24 hours on air before being used in production.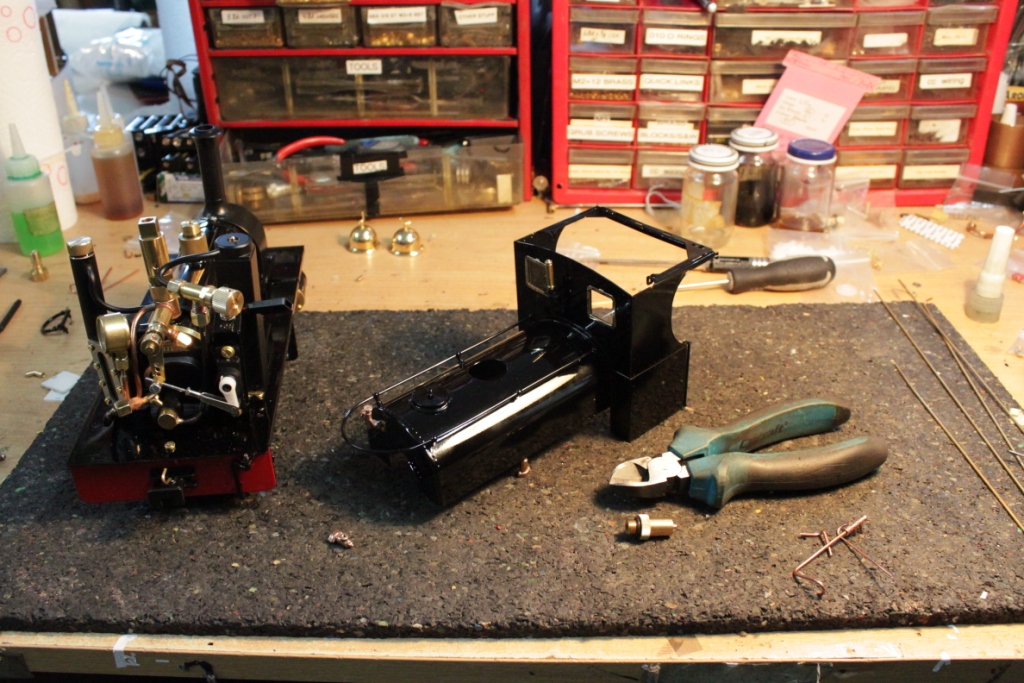 All our locos are carefully assembled by hand by our skilled team of builders.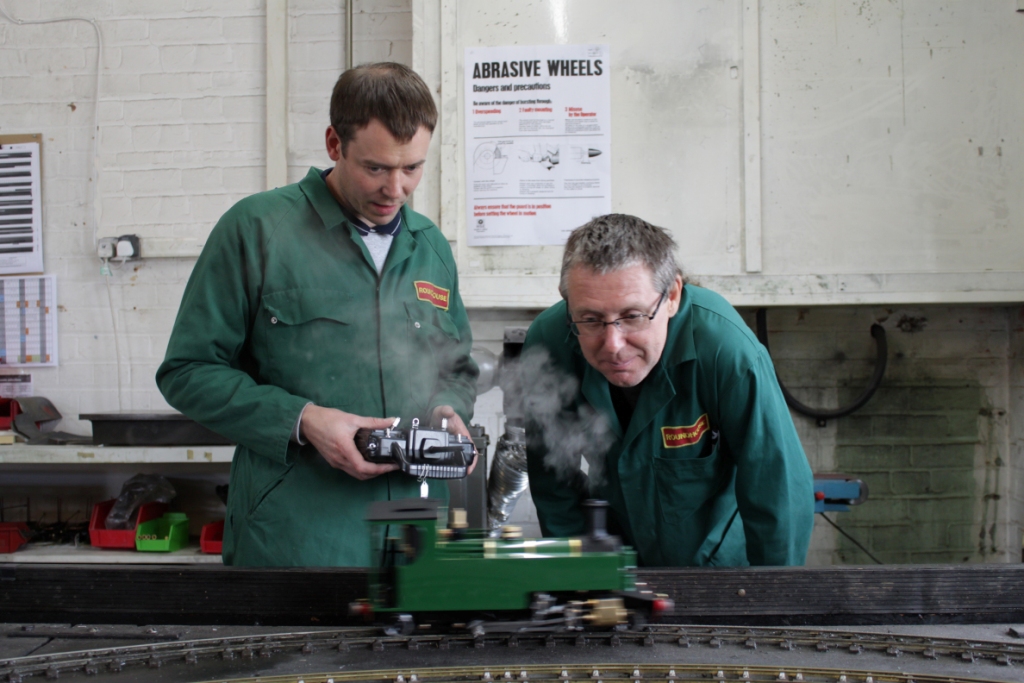 All our locomotives are individually tested and quality checked before they are allowed to leave the factory.